6 Ways to Make a Man's Wedding Ring Unique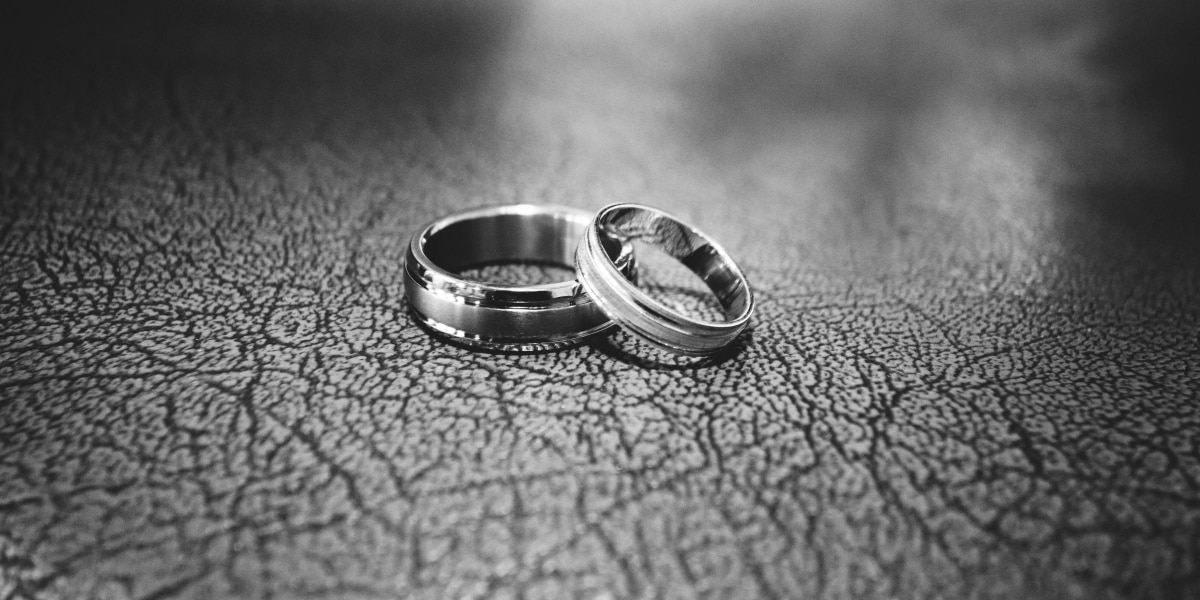 With wedding jewelry, much of the focus goes to the woman's ring.
Does she want rose gold or white gold? A solitaire diamond or grouping? Should you add color?
As jewelry trends evolve, more focus has been placed on creating a unique, fun, personal ring for the man. No more boring yellow gold bands for him!
Here are 6 ways you can make a man's wedding ring unique:
Add Color
Who says a man's wedding band has to stick to a monochromatic metal? It can be as unique as he is by adding some color.
Whether he's got a favorite color, wants to bring in his birthstone, or you'd love for your rings to coordinate, there are tons of ways to incorporate color in a man's wedding ring.
From small stones to large ones, there are all kinds of options that don't have to cost a ton of money unless you want them to.
Diamonds
Diamonds aren't just for a woman's ring set!
Embedding small-carat diamonds or even diamond chips in a man's wedding ring can give it a little sparkle and life, setting it apart from the crowd.
Incorporate Heirlooms
Does he have a special piece of jewelry from a family member? Turn it into his wedding ring!
Whether it's a stone from a mother's necklace or the metal from a ring, design something that's perfect for him and still uses the heirloom piece. You'll create a new way to pass down the heirloom, keeping it in the family for longer.
Engraving
Engraving isn't just for the inside of the band.
Rings are getting more and more intricate with their designs through engraving, creating unique pieces without straying from the traditional materials. 
Whether you go geometric, nature-inspired, or fantastical, there are ways to make his wedding band unique to suit all tastes.
Mixed Metals
Create visual interest by mixing two metals in his rings.
That can be white gold with yellow gold, platinum and copper, or another mixture, you get something interesting and fun by still creating a simple band.
New Materials
Rings aren't just for metal and stones!
Modern wedding rings have seen the incorporation of a whole host of new materials, including carbon fiber and wood. 
These interesting materials create a great conversation starter while adding in some visual interest. He'll be sure to wear his ring every day if it's made from an aged whiskey barrel, for example!
Custom Wedding Jewelry in Frederick, MD
Create something you know he'll love by working with one of the skilled custom jewelry designers at Gold Thumb Jewelry. Whether you want to turn an old heirloom into a new one or you're looking for something completely different, we can work with you to create a timeless piece he'll enjoy. Call today to get started!