Quality Diamonds in Frederick, Maryland
Each year Gold Thumb Jewelry travels to Antwerp, Belgium to Purchase Diamonds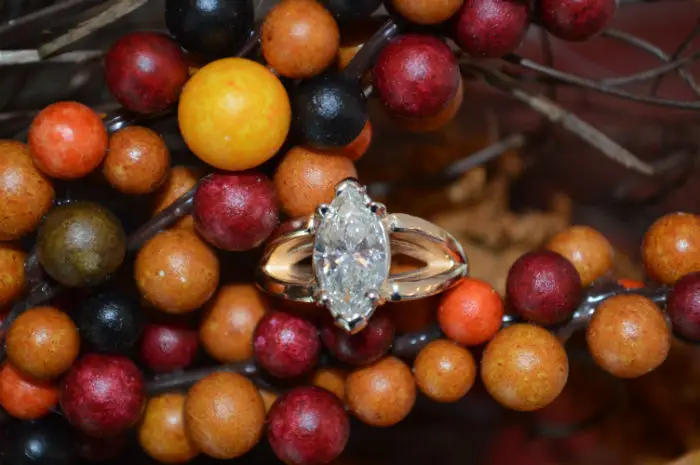 We travel to Antwerp, Belgium because it is the "Diamond Capital of the World" where more than 80% of the world's diamonds are cut, polished and sold. This unique diamond market provides us the opportunity to select from diamond cuts, sizes, shapes, colors and clarities of unmatched quantity, quality and value in a single market location. It is a diamond buyer's paradise. In Antwerp, we also deal directly with the diamond cutters with no middle-men or brokers involved. This provides an incremental value in eliminating one level. We have many different diamonds available in in multiple cuts, sizes, and clarity.
How do we gain access to these exclusive markets?
The answer is quite simple. We are members of IJO, Independent Jewelers Organization. This is the largest jewelry buying group in the world with over $900 million dollars in sales. They provide access and we, along with other IJO member stores, are welcomed onto the cutting floors with open arms.
Why are Antwerp Diamonds so special?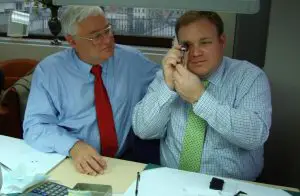 We talk about specifications and price points and these are very important. But diamonds are so much more than just certifications and the "Four C's." Diamonds are a symbol of love and romance and usually represent a significant and lifelong purchase. In Antwerp, we search for diamonds of exceptional beauty. It's all about "fire" and brilliance and this can only be measured with your heart and eyes. Specifications such as cut, color and clarity are simply a starting point. Since no two diamonds are alike, diamonds with the same certifications can often differ dramatically in their appearance. We spend hours examining "same-cert" diamond parcels in search of the perfect diamond, just for you; to match your heart's desire.
Being a jeweler is about sharing special moments with our customers. We love that. We get caught up in your lives and your stories and we love being a part of making your dreams come true. That is the Antwerp experience, for us and for you.
Contact us today to learn more about our Antwerp Diamonds and engagement rings in Frederick, Maryland