2020 Bridesmaid Gift Guide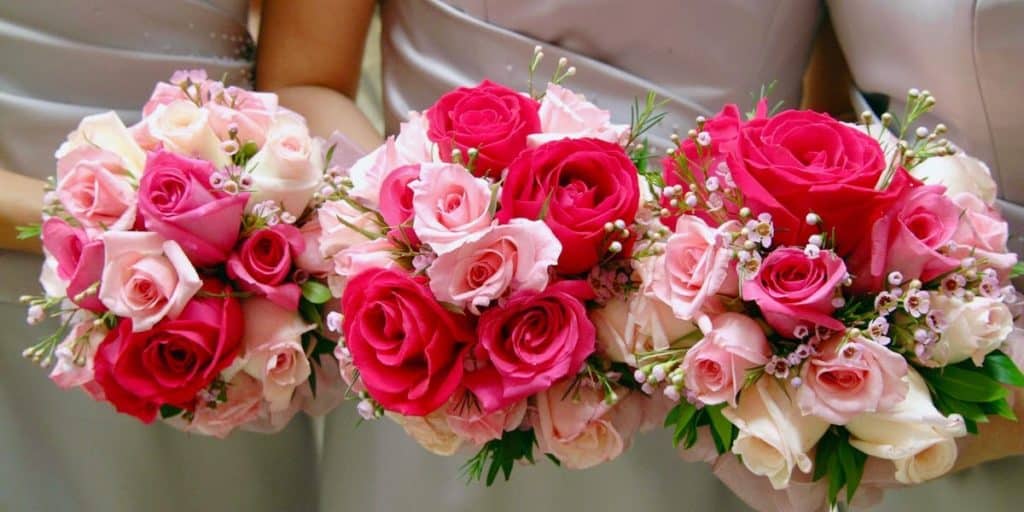 You said "yes"!
After basking in the glow of the perfect proposal, it's time to make a proposal of your own – to your bridesmaids.
Your best girls are going to be spending the next several months making your dream wedding happen. What better way to thank them in advance than pairing your "will you?" with a sweet gift?
Check out these ideas for bridesmaid gifts that will last well past the wedding day:
Monogrammed Robes
A soft, satin robe is perfect to wear while getting ready the morning of your big day. Choose a solid color, lace, or floral print for a gift that will be treasured long after you say "I do."
Add a personal touch with monogramming. Most places will add embroidery for a small fee, or even already included in the price of the robe.
Bonus: Those robes will make for a cute photo op with your favorite girls before the ceremony!
Coordinating Clutches
Between eating, drinking, and dancing, your bridesmaids are sure to need the occasional touch-up.
Gift them with a cute clutch to hold their powder and lipstick to keep them looking fabulous through the night. Grab one that coordinates with the bridesmaid dresses for a real put-together look.
Personalized Jewelry
What girl doesn't love jewelry? Choose the metal that suits each friend and add a personal touch.
A gold (or silver, or rose gold) bar necklace gives you plenty of room to have a full name engraved, or a sweet sentiment from you to your bridesmaids.
A pendant necklace can either sport your friend's initial, or you can choose a different-shaped pendant for each of your bridesmaids to showcase their individual style.
Put a ring on it! Thin stackable rings with your bridesmaid's name on them is a delicate piece that can be built on as they start families of their own.
Wedding Survival Kit
Just like a Scout, your bridesmaids can be prepared for any wedding day snafus. Load up each kit with all the things your girls will need to keep dancing through the night:
Bobby pins: All the hairspray can only do so much when your favorite song comes on. Bobby pins are handy to return stray hairs to their rightful place.
Mini sewing kit: Snags happen. When they do, your bridesmaids will be glad to have a needle and thread for a quick fix. Find one that includes clear thread so that any repairs will not be visible.
Foldable flats: When the pain of high heels hits, it will be nice to slip into some more comfortable footwear. Your bridesmaids (and their feet) will thank you.
Nail file: A broken or jagged nail can really put a damper on the fun. A file will keep nails from getting caught on everything while celebrating.
Sleep mask: When all is said and done, your hard-working bridesmaids will need their beauty sleep. Help them get the zzz's they need with a comfy sleep mask, and maybe even some ear plugs.
Water Bottles & Tumblers
Keep your girls hydrated with a reusable water bottle or tumbler. Many can be personalized with vinyl, so make them special with your friends' names, your wedding hashtag, or simply "bridesmaid" or "maid/matron of honor."
Let your gift do double duty by picking out a double-walled stainless steel bottle. It will keep their water cold, and their morning coffee warm.
Custom Jeweler in Frederick, MD
Thank your best girls with a piece of custom jewelry from Gold Thumb! Choose from a wide variety of necklaces, bracelets, and rings that can be personalized for a gift that will be cherished for a lifetime. Have something specific in mind? Our master jewelers are able to make a custom piece designed by you! Give us a call today to go over your options!

Tags: Bridesmaids, Wedding Planning