5 Bridal Jewelry Trends You Need to Know for 2019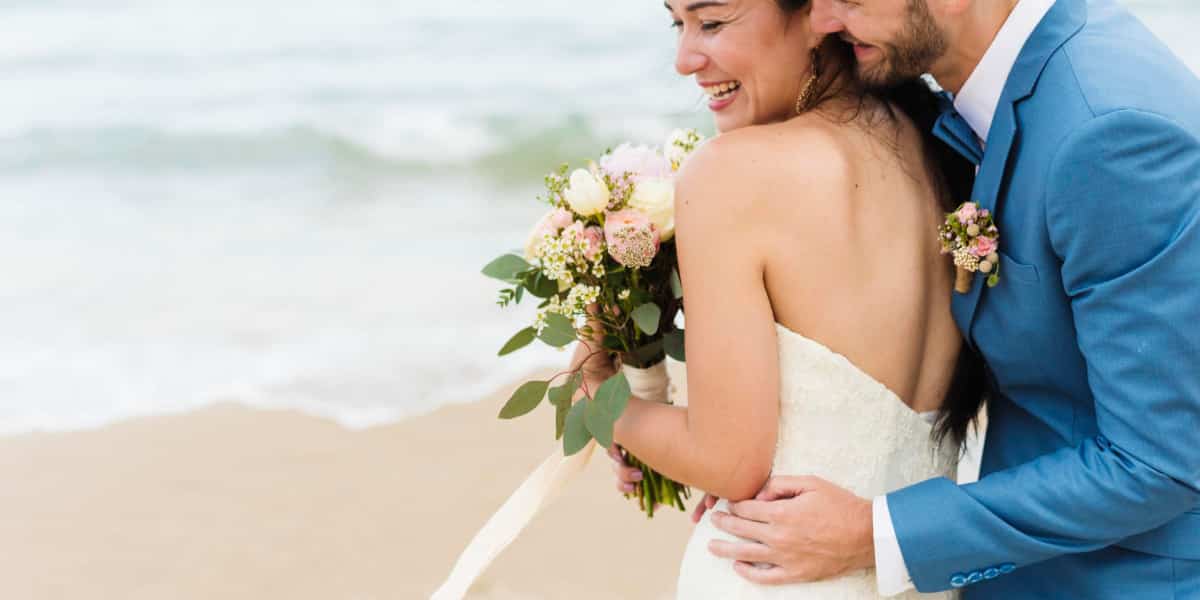 When it comes to a wedding, brides plan the day down to the very last detail. The food, the decor, and the music must all come together to create the romantic atmosphere everyone dreams of.
But nothing causes more planning and careful choice than the bride's look. From the dress to the shoes right down to what earrings she wears, everything must be perfect.
As wedding trends shift, so do the types and styles of jewelry brides wear. We've seen some really interesting trends popping up in weddings of all sizes and styles.
Here are 5 bridal jewelry trends you need to know if you're getting married in 2019:
Statement Earrings
Earrings on brides – and on their wedding parties and mothers – have been getting bigger in recent years. 
These large earrings draw the eye up to the bride's face, showcasing her beaming smile throughout the ceremony and beyond.
Whether you choose large hoops or drop earrings, you can't go wrong with anything sparkly or in coordinating metals and stones to your other jewelry. 
If you're not used to wearing statement earrings, give your wedding earrings some test runs around your house before the big day – Your earlobes will thank you!
Neckline-Friendly Necklaces
Gone are the days of brides wearing strands of pearls just because it's tradition.
With changes to dress necklines have come big shifts in the necklaces brides are wearing.
While pendants and stranded pearls may work great for sweetheart necklines, they're not going to go well for super-low V necklines or even high necklines.
Brides who are choosing dresses with non-traditional necklines find themselves selecting all manner of interesting statement necklaces, from tennis chokers (Think a tennis bracelet for your neck) to dramatic drops featuring multiple stones or pearls.
Colored Stones
Not only are colored stones replacing traditional diamonds in a lot of engagement and wedding rings, but brides are showing their love for color in their other wedding-day jewelry choices, too.
Some brides go with a favorite color that coordinates with the rest of their wedding colors, such as rubies and emeralds, while others select stones based on the season.
Whatever color you go with, remember that moderation is usually better than making sure you've got that same stone in every piece of jewelry. 
Mixed Metals
Selecting all gold or all silver for your wedding jewelry is out. Mixing your metals to create unique combinations and visual interest is in!
Mixing yellow and white metals together gives you automatic layers and depth. It also helps make any diamonds or other clear stones you may wear pop.
And you're not limited to just mixing gold and silver, either. 
Platinum can be mixed with yellow gold, or white gold with copper for a new twist.
If you're having an outdoor, rustic wedding, consider adding in some wood to bring nature into your ensemble, too!
Functional Fine Jewelry
Rather than dropping a hefty price on a big, fancy piece only suited for special occasions, many brides are opting for jewelry that looks more suited for everyday wear.
And why not choose a necklace or pair of earrings you can wear to work or a Friday night dinner, letting you relive the romance and memories of your wedding?
If you have a piece of jewelry that means a lot to you, find a way to incorporate it into your wedding day instead of leaving it out. Maybe it's your grandmother's favorite pair of earrings, or the first necklace your partner gave you as a gift.
Build the rest of your jewelry choices around this piece and you'll be able to enjoy your wedding day over and over for years to come.
Unique Bridal Jewelry in Frederick, MD
Your wedding day deserves to be special, with every detail taken care of to your exact specifications. Whether you're looking for that special statement piece or something you can use for everyday wear, Gold Thumb Jewelry is your go-to resource for everything bridal jewelry. 
We carry a wide selection of high-quality, beautiful pieces you can take home today, or our skilled designers are happy to work with you to create a custom heirloom item. Visit us today!